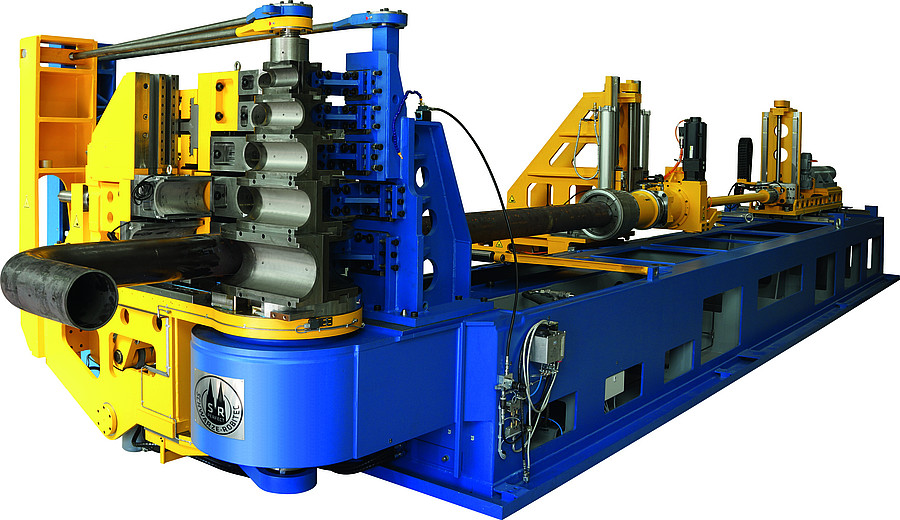 Tube and pipe processing with modular configuration for the maritime industry
Manufacturing kilometres of tubing systems with efficiency and precision – it's a challenge that many companies in the maritime industry are very familiar with. At SMM, Schwarze-Robitec will be showcasing its solutions for achieving even greater productivity in tube and pipe processing. The manufacturer of tube and pipe cold bending machines will be providing information about its Heavy Duty product line in Hall B7, Booth 480 at the trade fair. Heavy Duty tube and pipe bending machines can be adapted to meet individual production requirements, and therefore play a key role in helping manufacturing firms in the shipbuilding and offshore industries get ahead of the competition.
To safeguard the supply of oil and gas, ships contain kilometres and kilometres of tubing below deck. They are made from a wide range of different materials with varying diameters. Due to the limited space available on board, engineers design the tube and pipe systems to take up as little room as possible. That is why very small bending radii are often required during tube and pipe processing. At the SMM, Schwarze-Robitec will be showcasing its solutions for the efficient and precise bending of high-strength tube and pipe materials, with the Heavy Duty product line taking centre stage. This series enables particularly small tube and pipe radii (up to 1 x D) to be bent. The machines are specially designed for continuous use under major strain. They can accommodate huge bending forces and deliver high-quality results.
Slashing refitting times in shipbuilding
As an optional extra, the Heavy Duty machines can also be equipped with multi-stack bending tools for a range of nominal sizes, reducing refitting times by up to 70 percent compared with conventional tube and pipe bending machines. Designed to be highly user-friendly, Heavy Duty tube and pipe bending machines can be seamlessly connected to all relevant networks and production programmes.
SMM visitors looking for more information and comprehensive advice can head to booth 480 in Hall B7 or go to www.schwarze-robitec.com.