The FL machine range for processing complex membrane walls
We offer a specialised technology to bend full membrane tube walls for use in modern boiler and power plant construction. FL machines process full membrane tube walls up to a maximum width of 3,600 mm in a single operation. They are also capable of oblique bending which facilitates the production of a "gradient" in the boiler wall, eliminating the substantial costs of adjustment and fitting when assembling the boiler. All machines are equipped with a state-of-the-art CNC system which also takes account of springback, for example, when bending membrane tube walls. If required, the membrane wall bending machine can be equipped additionally with a machine pivoting device, a membrane wall transport roll and a hydraulic membrane wall stop.
Boost in productivity in boiler and power plant construction
Membrane tube walls are indispensable in modern boiler and power plant construction. The production of very large bent membrane walls enables users to benefit from significant cost savings, shorter production times and reduced assembly effort. Even a minimal deviation in a bend can mean that a membrane wall no longer fits the next segment. That is why FL membrane wall bending machines are especially precise and outperform the tolerance specifications for wall thinning and ovality prescribed by all international standards including EN 12952 and ASME B31.1.
The benefits at a glance
Our membrane wall bending machines reduce costs and production times. If you would like any further information or you need advice about your individual specifications, please contact us without obligation.
Precise bending results

Mandrel-free rotating bending process

Functional equipment options

Graduated bending possible as add-on function

Compliance with all relevant international standards
Customised bending solutions: more than the sum of their parts
Individual requirements call for individual solutions – the entire package needs to be right.
Our modular machine and accessory ranges enable us to work with you to tailor the most efficient tube bending solution for your application. From optimal tooling for your machine and smart and user-friendly control systems to high-precision measuring devices and software-based tube bending simulation: there are virtually no limits to the available options. Our many years of experience working with customers in different industries helps us to find the right technology and service solutions for your specific requirements.
BOILER & POWER – tube bending machines for the boiler and power plant industry
The durable booster bending machines from the BOILER & POWER range are the perfect response to the stringent tolerance specifications and high quality requirements that apply in modern boiler and power plant construction. Our unique mandrel-free bending process enables you to achieve the highest product quality using challenging materials.
As well as membrane wall bending machines, the BOILER & POWER range includes tube bending machines with two bending heads, semi-automatic tube bending machines for boiler tubes and various automatic models for series production. Please feel free to contact us without obligation to discuss your individual requirements.
Semi-automatic tube bending machines for boiler tubes
Tube bending machines for series production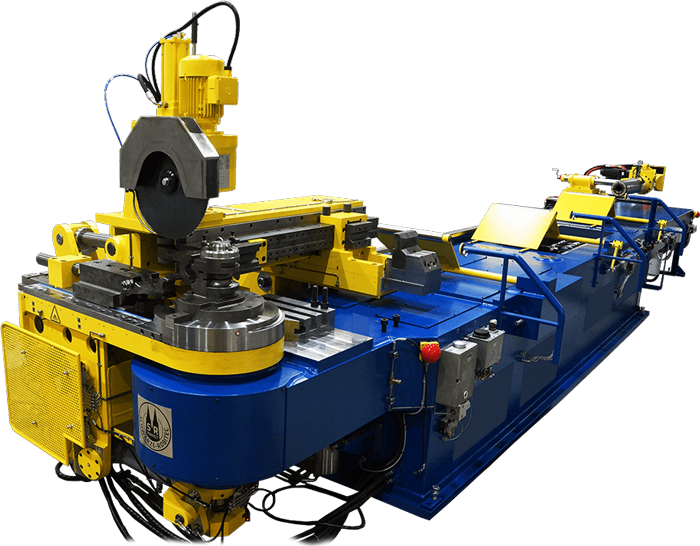 Tube bending machines with two bending heads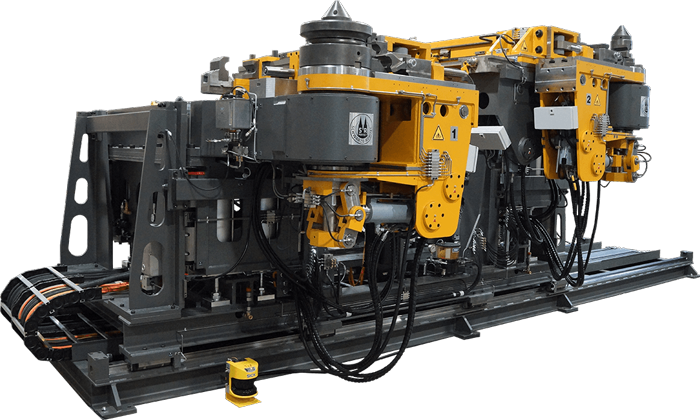 The world's leading expert in tube bending machines
We are a world-leading company with decades of experience in developing and producing high-quality tube bending machines. From machines for custom manufacture and small batches and tube bending machines for large-scale production to special units for highly complex tube geometries – we have the right solution for every tube diameter, application and industry. Whether you are looking for a hydraulic, (part-)electric or hybrid drive, a smart EcoLine package or a combination with one of our modular equipment options, our portfolio includes the right solution for your specific needs.
See for yourself or contact us directly for an individual consultation.