Extreme precision with no post-processing
Modern furniture design requires complex geometries and perfect surfaces. Schwarze-Robitec tube bending machines can satisfy these requirements and are able to process even finished tubes cleanly and without any damage. Irrespective of the batch size, they ensure the individuality of the products. Smart left-and-right bending often makes it possible to avoid the need for welding so that components can be manufactured in one piece.
Here are just a few examples of possible applications with an overview of the suitable machine ranges.
Furniture made from tubes
For example, cantilever chairs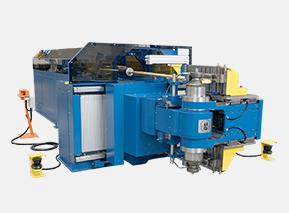 HIGH PERFORMANCE – Tube bending machines with two bending heads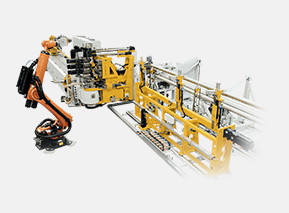 HIGH PERFORMANCE – Fully automated bending cells