Highest requirements at the highest altitudes
Aerospace engineers are developing components that are lighter and more compact than ever before, at the same time delivering higher levels of performance. This requires the use of smart bending concepts capable of processing even high-strength steel and special materials precisely and economically. Aerospace applications have special requirements in terms of the surface and integrity of the materials, the reduction in wall thickness to save weight and the ovality. Our tube bending machines are specially designed to meet these requirements.
Here are just a few examples of possible applications with an overview of the suitable machine ranges.
For example, hydraulic, waste water and brake fluid lines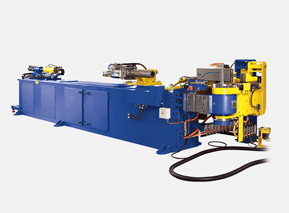 HIGH PERFORMANCE – Single-stack CNC tube bending machines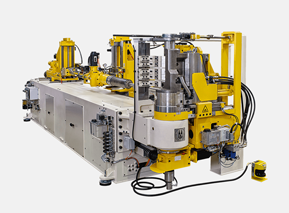 HIGH PERFORMANCE – Multi-stack CNC tube bending machines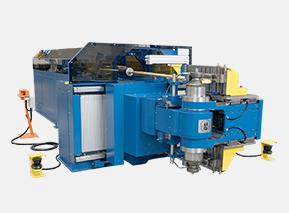 HIGH PERFORMANCE – Tube bending machines with two bending heads