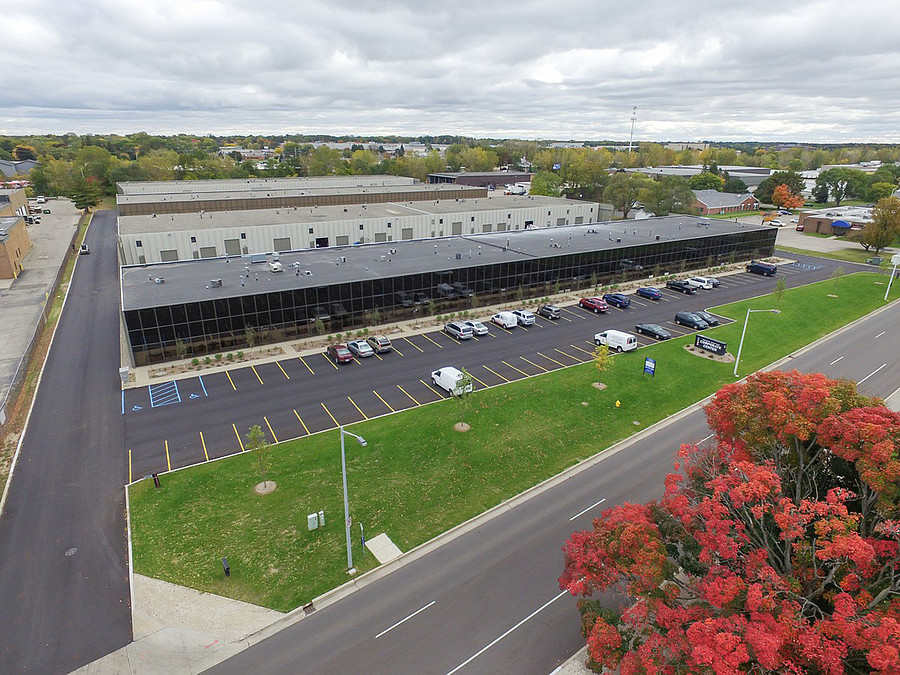 Schwarze-Robitec optimizes its service in the USA
The tube bending machine manufacturer Schwarze-Robitec is expanding its branch office in the USA. The North American service and distribution team moves to Grand Rapids (Michigan). In addition to its new premises, Schwarze-Robitec operates a spare parts warehouse for its high-quality bending machines. Customers in the US, Canada, and Mexico benefit now from faster delivery times as well as first-class services.
Due to the continuing increase of customers, Schwarze-Robitec moves into an office and a warehouse space in Michigan only two years after the opening of the US office. The service and sales teams are now working in close proximity to the Grand Rapids International Airport. "The excellent road connection of the new subsidiary ensures that our engineers can be at your site as soon as their service is required. Our customers in North America and Mexico benefit from even shorter delivery times for urgently needed parts", says Bert Zorn, Managing Director of Schwarze-Robitec GmbH. On the Grand Rapids site, the world's leading manufacturer of tube and pipe-bending machines occupies a 2000 square feet spare parts warehouse. Here, Schwarze-Robitec stores the most important spare parts for its custom-made machines. This allows the pipe-bending expert to respond more quickly and reliably to service requests. Above all, the numerous users from the automotive and shipbuilding industry as well as power plant construction benefit from the constant development of the service offer. Schwarze-Robitec is geared towards the needs of its customers worldwide with first-class support and close proximity to the market.
Service engineers with the necessary know-how
For more than 40 years, the German company with a long-standing tradition has been offering its pipe-bending technologies and its comprehensive service in the USA. In 2015, Schwarze-Robitec opened its branch office in the USA. Since then, a team of service engineers has been answering all support requests directly on-site. The expert team also provides spare parts procurement as well as machine maintenance and advises users on how to optimize their existing systems and bending processes. Therefore, the branch office in Grand Rapids works closely with the experienced specialists at Schwarze-Robitec headquarters in Cologne, Germany.