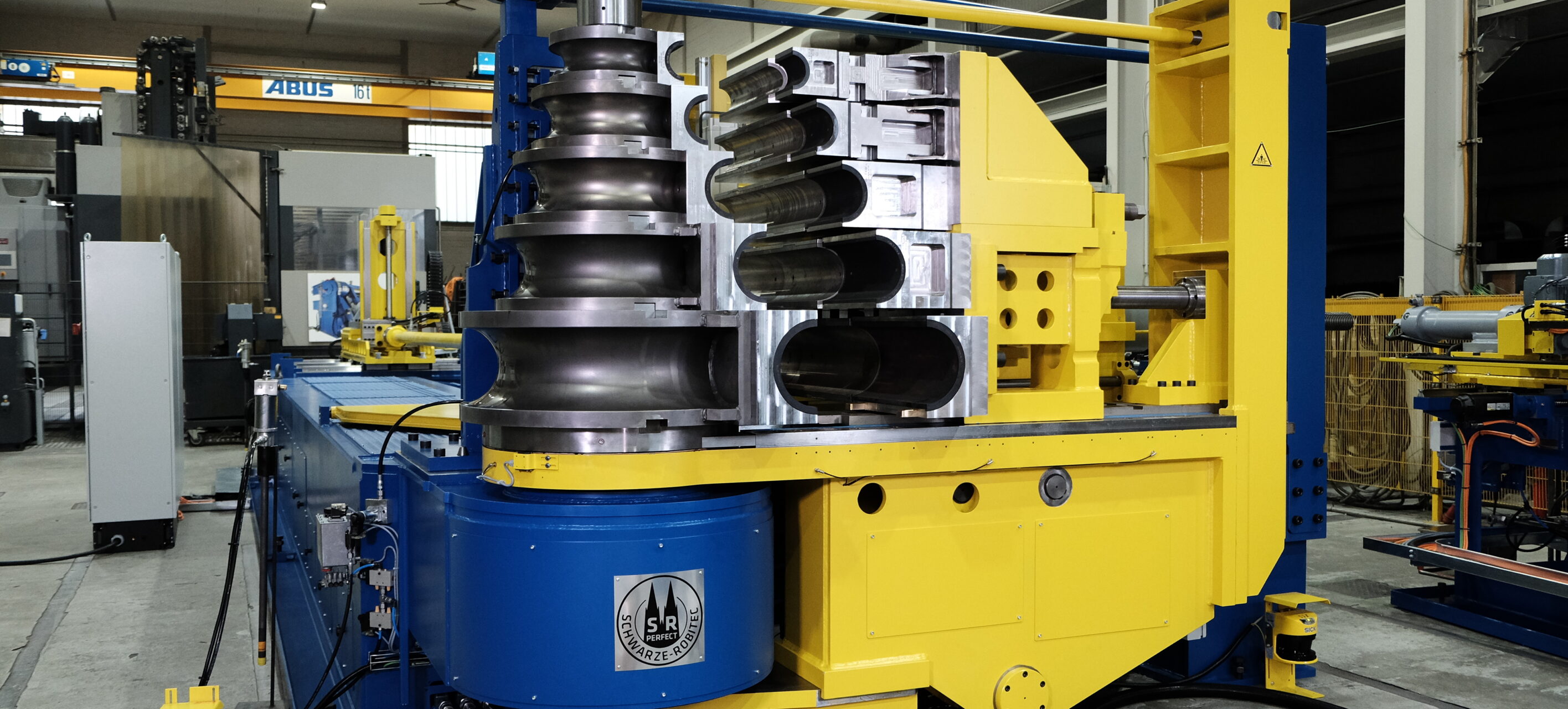 Leading international trade fair in Hamburg
Schwarze-Robitec to present efficient tube and pipe bending technology at SMM
The maritime industry is shaped by many different competitive factors, such as time, costs and available space. Suppliers from the tube and pipe bending industry can offer shipbuilders crucial advantages. Schwarze-Robitec is therefore presenting efficient and precise tube and pipe bending technology at this year's SMM, the leading international maritime trade fair, from 6 to 9 September in Hamburg.
Multiple kilometres of pipelines transport fuel, water, oils, gases and hydraulic liquids in ships, sometimes under high pressure. A crucial competitive advantage in this regard is the efficient bending of tubes and pipes made of high-strength materials with a high level of repeat accuracy. This is something that Schwarze-Robitec, the Cologne-based manufacturer of tube and pipe bending machines, is able to offer. Its Heavy Duty machine series is particularly suited to continuous operation under a high level of stress – a typical requirement in the maritime industry. The machines can generate enormous bending force and impress with their high-quality results.
Even particularly small tube and pipe radii of up to 1xD can be bent with high precision. In light of the increasingly limited amount of space available on board ships and drilling rigs, this is an enormous competitive advantage for users. That's because ultimately, the less space required for tube and pipe systems on board ships, the more room is available for larger loading volumes. This in turn helps to boost cost efficiency. Thanks to a range of smart features, the set-up times for the machines are up to 70 percent shorter than with conventional tube and pipe bending machines.
Four years have passed since the last SMM – Schwarze-Robitec is therefore hugely excited to present its latest developments to an audience of industry professionals at the event. The Cologne-based experts will be available to speak with attendees at stand 324 in hall B2.EG. As there are numerous configuration options to choose from, in-depth consultation and close communication are crucial to ensuring ideal tube and pipe processing conditions for each specific application.