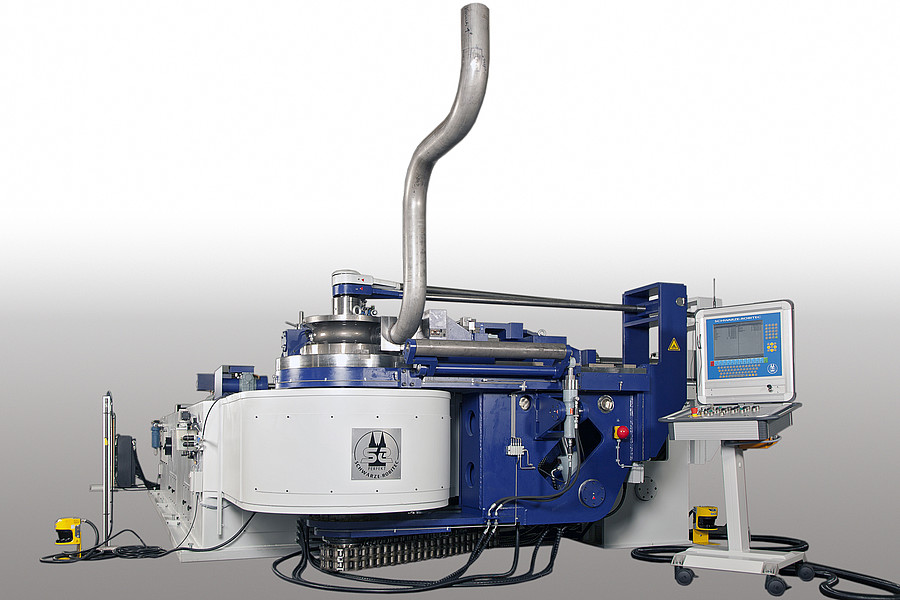 Tube and pipe bending solutions for the offshore industry "Made in Germany"
At the Oil & Gas Asia trade show, Schwarze-Robitec will present its high-quality tube and pipe bending machines for the offshore industry. This long-established company from Germany places the efficiency and profitability of tube bending and pipe bending at the center of its trade show presence. In Hall 9, Booth 9077, the internationally very knowledgeable company experts will answer all questions on this subject.
Schwarze-Robitec is the world's leading producer of tube-bending machines and is a strong global player in the important Asian market. For the second time, the company, which was founded in 1903, takes part in the largest trade fair for the oil and gas industry in Asia. At the Kuala Lumpur Convention Center in Malaysia, trade visitors at the Schwarze-Robitec booth will receive information on the "Made in Germany" special solutions, tailored to the complex needs of the offshore industry. Furthermore, the company will present the numerous advantages of bent tube systems compared to welded solutions at its booth in the "German Pavilion" of the trade fair. These advantages mean considerable time and cost savings that can be achieved during production. Due to the high-quality processing obtained with Schwarze-Robitec bending machines, the tubes and pipes also exhibit a particularly high wear resistance and dimensional stability.
Interested visitors receive detailed advice on all questions concerning tube and pipe bending processes for the oil and offshore industry. Schwarze-Robitec experts will be happy to assist you.