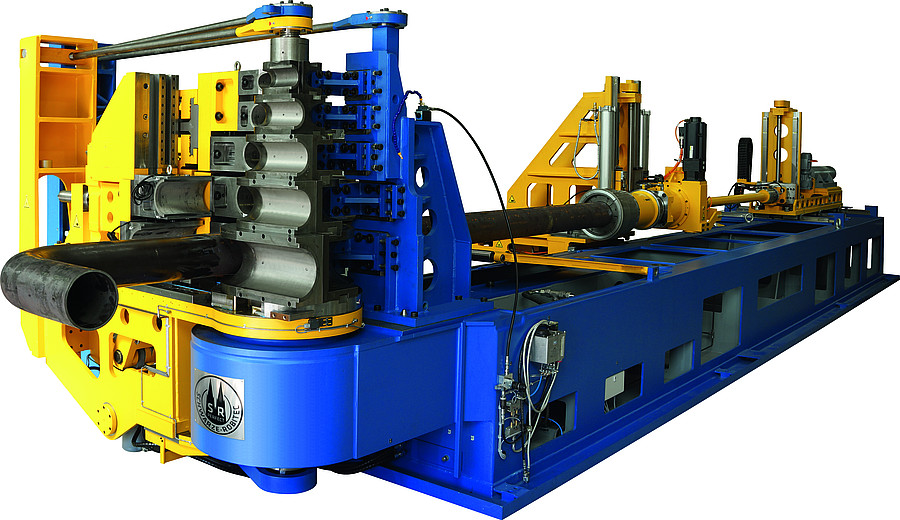 Schwarze-Robitec at OSEA 2018 in Singapore
Tube bending for the highest standards in Asia's oil and gas industry
After a period of declining oil prices and a difficult trading environment, Asia's oil and gas industry is now experiencing an upturn, according to experts. In November, the industry will meet at one of its most important events of the year, the Offshore South East Asia (OSEA) 2018 in Singapore. At the event, Schwarze-Robitec will present its portfolio of high-performance tube bending machines for the offshore industry. Schwarze-Robitec's information booth – 1S3-08, located in the German Pavilion – will be focused on the German company's highly efficient machines from the Heavy Duty series. They meet the tough requirements of oil and gas companies looking for a fast, precise and efficient solution for processing complex tube systems. With the aid of German engineering, Asia's offshore companies are well-equipped for the challenges of tomorrow.
This is the third time that Schwarze-Robitec will be present at OSEA. Singapore is the ideal location for the trade fair, with the country seen as a hub for the Asian oil industry. Schwarze-Robitec has been a reliable partner for oil and gas companies on the Asian market for many decades. The tube cold bending machines from the German company's Heavy Duty series represent a powerful solution for the fast, highly precise and efficient bending of complex tube geometries. They enable users from the offshore industry to significantly increase production efficiency. The tube cold bending machines are specially designed for continuous use under major strain. High-strength materials and very large, thick- and thin-walled tubes can be formed in various bending radii.
Complex tasks made simple
In terms of quality and support, Schwarze-Robitec is streets ahead of its competitors on the Asian market. The company combines its decades of expertise and continuous development to create bending solutions bearing the "made in Germany" hallmark.
The experts from Schwarze-Robitec will be available at OSEA from 27 to 29 November 2018 at booth 1S3-08 to provide in-depth consulting in all matters related to tube bending in the oil and gas industry.