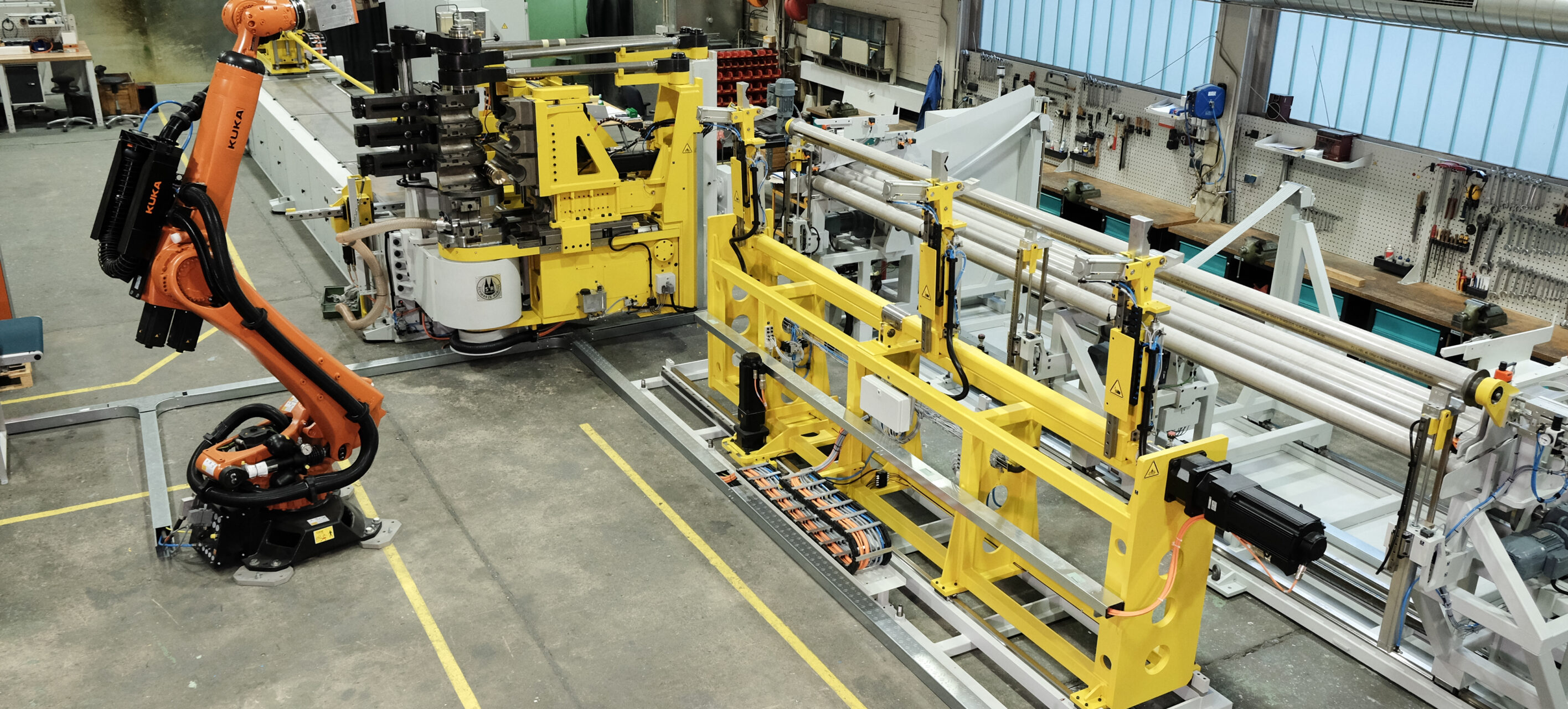 Battery Show Europe Expo: A strong production partner for e-mobility
Schwarze-Robitec is the tube bending partner for e-mobility. For the first time ever, the German company will take part in this year's Battery Show Europe Expo. The exhibition will attract more than 10,000 experts and visitors from the field of battery, electric and hybrid vehicle technology and will take place from 23 to 25 May in Stuttgart, Germany. At the event, Schwarze-Robitec will present its fully electric tube bending machine CNC 25 E TB MR. Its compact design for smaller tubes optimally fulfils the high requirements of the electric vehicle industry.
Production speed, precision and machine availability are among the most important competitive factors when it comes to producing vehicles with short turnaround times. Tube bending machine manufacturer Schwarze-Robitec has developed its machines to fulfil these exact requirements. From its exhibition stand, the company will showcase its fully electric CNC 25 E TB MR machine to demonstrate the additional advantages that the Cologne-based tube bending technology has to offer the industry. The compact machine is capable of bending busbars and tube systems comprised of various materials into complex geometries as part of a quick and efficient process. The intelligent NxG machine control system further increases bending speed by ensuring that all axles are prepared for the next step during an ongoing process. Thanks to electrical technology integrated into the machine body and a slim machine cover, the CNC 25 E TB MR is space-saving and easy to relocate even in tight production spaces.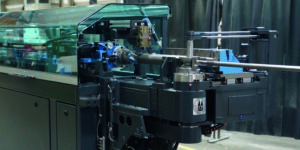 From the swiveling bending head for bending on both sides to the magazine for tube feeding and the quick tool change: All Schwarze-Robitec systems can be completely individually configured and can also be expanded into fully automatic bending cells. This allows manufacturers to integrate upstream and downstream work steps without increasing cycle times. The Cologne-based bending experts also integrate third-party systems such as robots to ensure a smooth production process.
At booth 6-D20, visitors to the Battery Show Europe Expo will have the opportunity to meet a strong partner for e-mobility. Schwarze-Robitec's experts will be on hand to answer all questions about tube and busbar bending as well as about production automation.